MicroBrewery
Tatton Brewery – www.tattonbrewery.co.uk
Dunham Massey – www.dunhammasseybrewing.co.uk
Beartown – www.beartownbrewery.co.uk
Mobberley Fine Ales – mobberleyfineales.co.uk
Brightside – www.brightsidebrewing.co.uk
Merlin – www.merlinbrewing.co.uk
Our award winning wine, sherry and port suppliers – www.boutinot.com
Majestic – www.majestic.co.uk
House of Townend – www.houseoftownend.com
Our Food Suppliers
Albert Matthews Butchers – www.albertmatthews.com
Bay Tree – www.thebaytree.co.uk
The Cheese Shop – www.chestercheeseshop.co.uk
Wellocks – www.wellocks.com
Frosts Butchers
Mobberley Village Bakery
Masseys Potatoes
Links to Real Ale National Associations – www.camera.org.uk and www.cask-marque.co.uk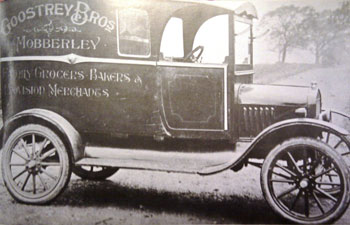 Mobberley Village Baker
103 Town Lane, Mobberley, Knutsford WA16 7EU
01565 872312
Ben's Award Winning Eggs – www.saplinghomefarm.co.uk
We would like to thank Ailsa at Kanashay Photography www.kanashay.com for taking some of our lovely gallery pictures.
Rick and Paul our excellent log suppliers who also do all of our lovely planting and landscaping. Visit www.caddishhome.co.uk or www.fodenlane.co.uk
Our lovely flowers are by Heaven Scent
Mereside Brass are our lovely band who play Christmas tunes by the fire on Christmas Eve… a massive Thank You to all who play… www.meresidebrass.co.uk
Our fantastic web site is designed and looked after by Gavin at Netspace
We would like to say a massive Thank You to Nigel at Revolve Design for the wonderful photos that have been taken of the pub.
Our lovely tea cosies are made by Lucy Wightwick… you can find Lucy's handmade collection online at www.etsy.com/uk/shop/LucyDenise or contact her on lucydenisedesign@hotmail.com