Have you booked yet for….Christmas and New Year Celebrations at the Church Inn?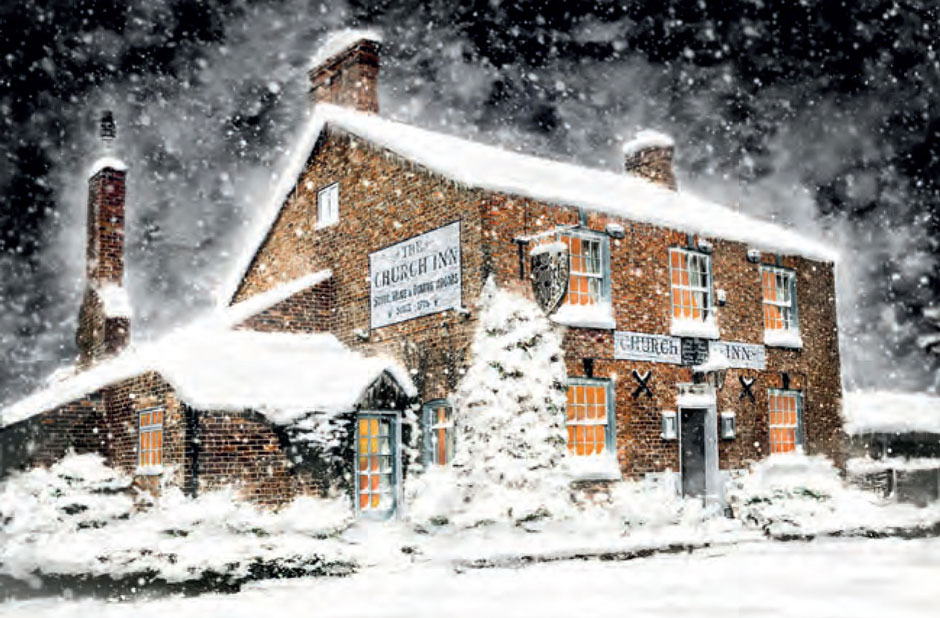 The award winning Church Inn offers a uniquely relaxed festive season to savour. One can book individual tables for smaller festive parties of between 6-12 people in the Church Inn's cosy dining rooms within the pub or for the larger private party our George Mallory Room and Chef's Library upstairs are the perfect places to dine privately this Christmas and New Year.
Our Head Chef Richard and his team have put together the festive menu below for your enjoyment…..