Gin tasting at the Church Inn!
We are now offering Gin Tasting at the Church Inn. After many years of Gin at our Cholmondeley Arms pub on Lord Cholmondeley's estate we are bringing their knowledge and experience to the Church Inn. The Cholmondeley Arms offers a choice of over 400 gins from around the world and have been famous for their amazing collection for nearly eight years now.
With the Gin renaissance showing no signs of decline and with Mobberley's own Big Hill Distillery now operative it is timely for us to bring the 'love of gin' to Mobberley and the Church Inn. So, if you have a group of friends and want to learn more about England's favourite spirit then book your tasting with us.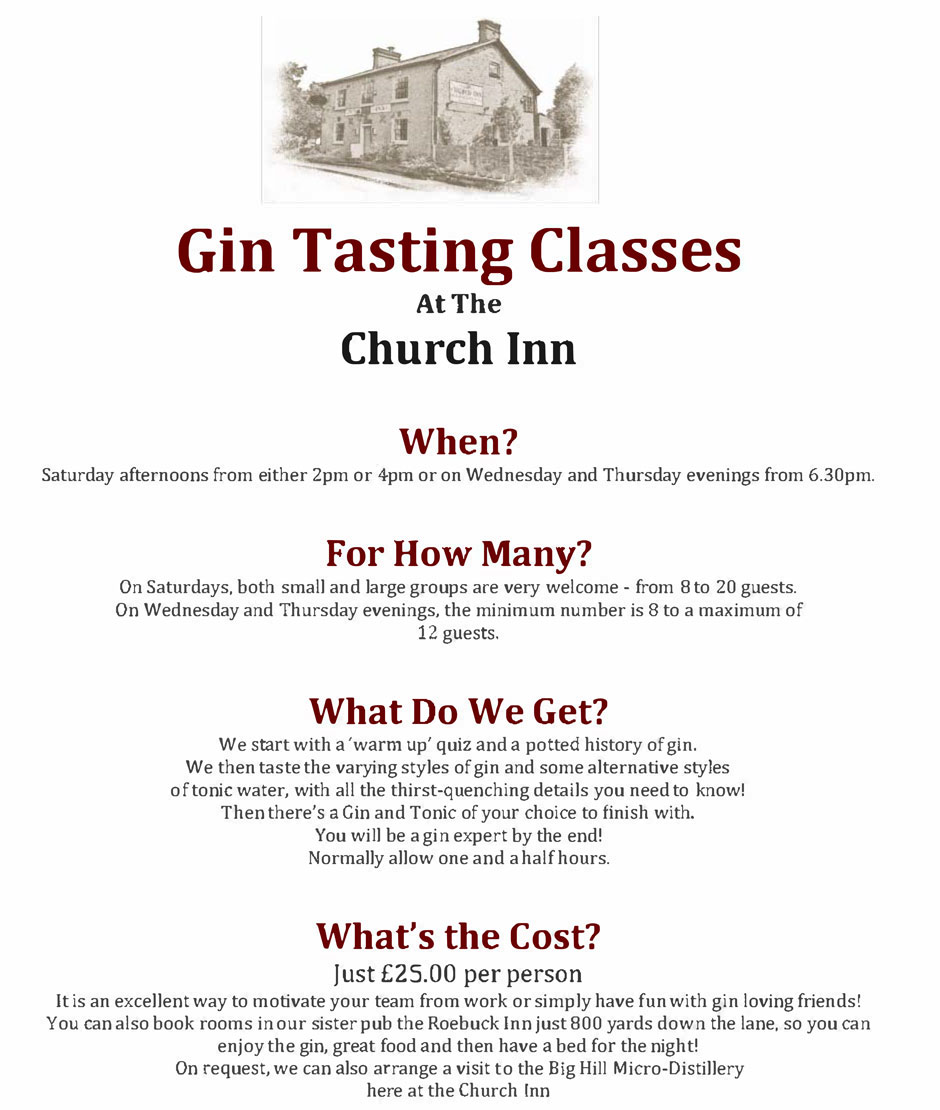 How do I Book?
Email us at info@churchinnmobberley.co.uk or ring us on 01565 873178 and ask for Siobhan and Niall