The Rambling Rector is here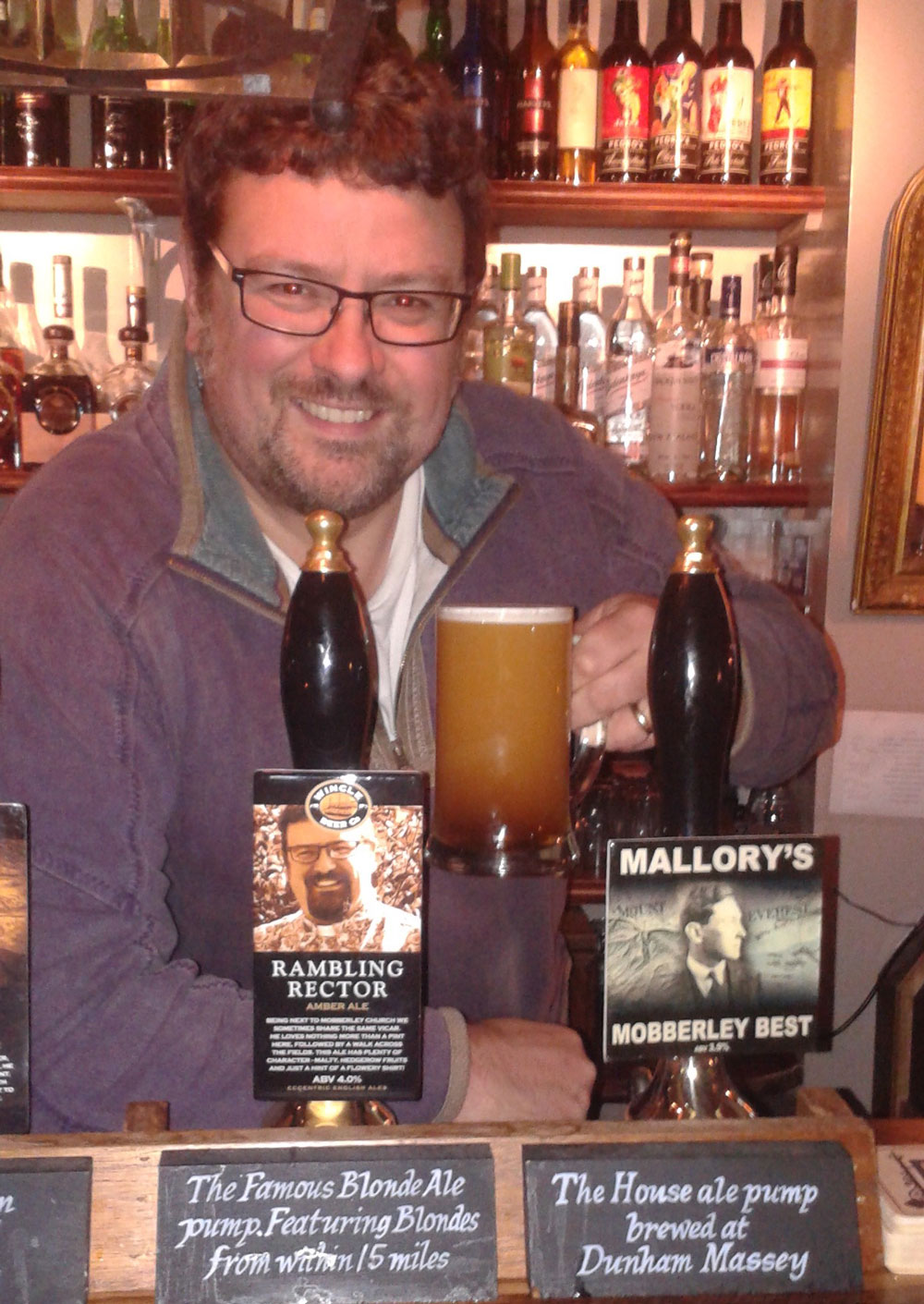 The famous ale named after our 'man of the froth' Ian Blay our Village Reverend is back !! Yes at the start of March we have pleasure bringing it back to the bar here at the Church Inn.
Ian loves a good ramble across the farmers fields of Mobberley and has been known to 'ramble' a little after a pint of his favourite ale. A Rambling Rector is also a plant that delivers a white flower in May and grows abundantly if planted against the wall of a house.
It can be a little thorny but the flowers do match our reverends rather opulent shirts! So many reasons for the naming of this ale brewed for us by Wincle Brewery near Macclesfield! It's a malty amber ale and at 4% a quaffable pint indeed!