Rambling Rector Summer Ale is on its way!!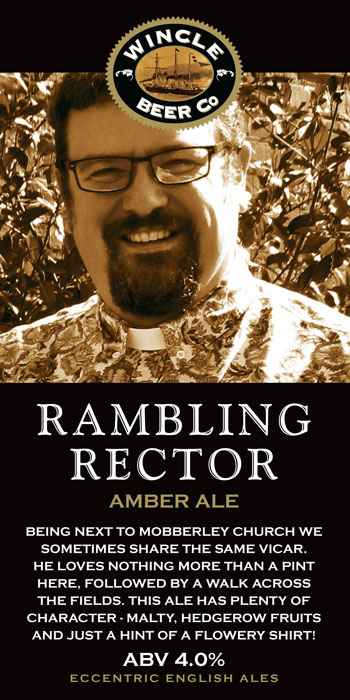 Simon our landlord has been working behind the scenes to bring a new ale to the Church Inn from the Wincle Brewery for the summer months. The ale is a hoppy amber to blonde ale with a refreshing aftertaste. Our Reverend Ian Blay has 'blessed' the ale and it features him on the badge.
A Rambling Rector is of course a wild rose climbing plant but the words are very much suited to our rector as he too likes to ramble across the fields of Mobberley and is often to be found in a flowery shirt as the badge reflects!!
Ian is known as our 'man of the froth' because of his undying love for cask ale. He has been known to 'ramble' after a pint or two in the speaking sense too!! Big thanks to Ian for his support of what promises to become a favourite ale of many.